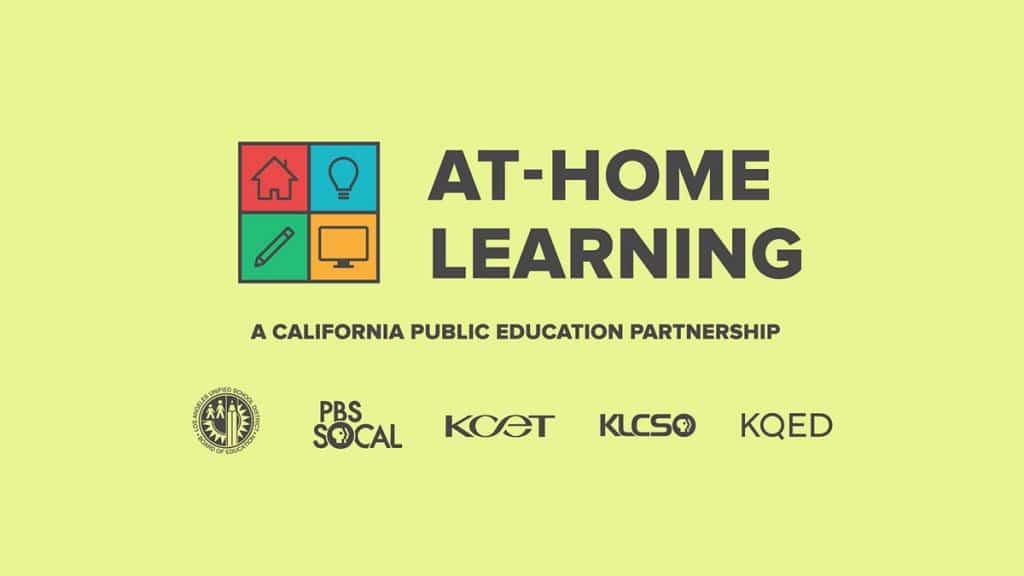 Back in October of 2017, in the days following the Route 91 Harvest Music Festival Shooting in Las Vegas, I wrote about how it was local broadcasters — not digital streaming platforms — that served as the most important source of news and information about the incident, the response, and the community's recovery (see In Praise of Local Media).
This morning, millions of students are waking up without anywhere to go. As the unprecedented impact of the COVID-19 outbreak continues to spread rapidly across the United States, school districts from coast to coast are closing their doors, transitioning to remote learning in an effort to keep the students, teachers, and other school staff safe.
Here in Los Angeles, it was local broadcasting that helped the school district answer the call of changing times. On Friday, the Los Angeles area's PBS stations — PBS SoCal, KCET, KLCS, along with San Francisco's KQED — announced a partnership with the Los Angeles Unified School District that would allow the approximately 735,000 students to continue their studies remotely by dedicating the stations' daytime lineups to grade-level-specific, curriculum-aligned programming.
The knee-jerk reaction these days is to convert everything to online delivery. Can't get to class? No problem, just watch the lecture on YouTube, participate in a discussion on Canvas or Blackboard, then join a Google Hangout with your study group to talk about the homework. Got questions about the assignment? Just Slack your instructor.
That all works well for those with access to the internet, but despite how ubiquitous it's become, the internet divide remains very real. Indeed, in a market like Los Angeles, where more than 84% of students qualify for free or reduced-price meals, there's a good chance that many of its students don't have internet access at home. Or if they do, it's limited to a mobile device, which using for the duration necessary to deliver instruction is impractical. In ordinary times, absent those students might use the internet at their local library, but these are no ordinary times: both public library systems that serve the Los Angeles area are closed.
Broadcast television thus offers LAUSD with the widest possible reach. It's free to viewers, and the broadcast signals cover essentially the entire metropolitan area. While it's true that not every household owns a television, they're more common than internet connections. Of the 5.8 million households in the Los Angeles market (comprising Los Angeles, Orange, Riverside, San Bernardino, and Ventura counties), 5.3 million (91%) have at least one television. (Unfortunately DMA-level internet penetration stats are difficult to come by, but I believe them to be less than 91% for Los Angeles).
All of this is to say, internet-based content services are no doubt a boon for consumers, but as the LAUSD's solution to the COVID-19 closure demonstrates, they're no match for broadcast television.
Learn more about the partnership on SoCal PBS's website.
Update: Variety did an in-depth story about how the partnership came together. Check out Michael Schneider's article here.