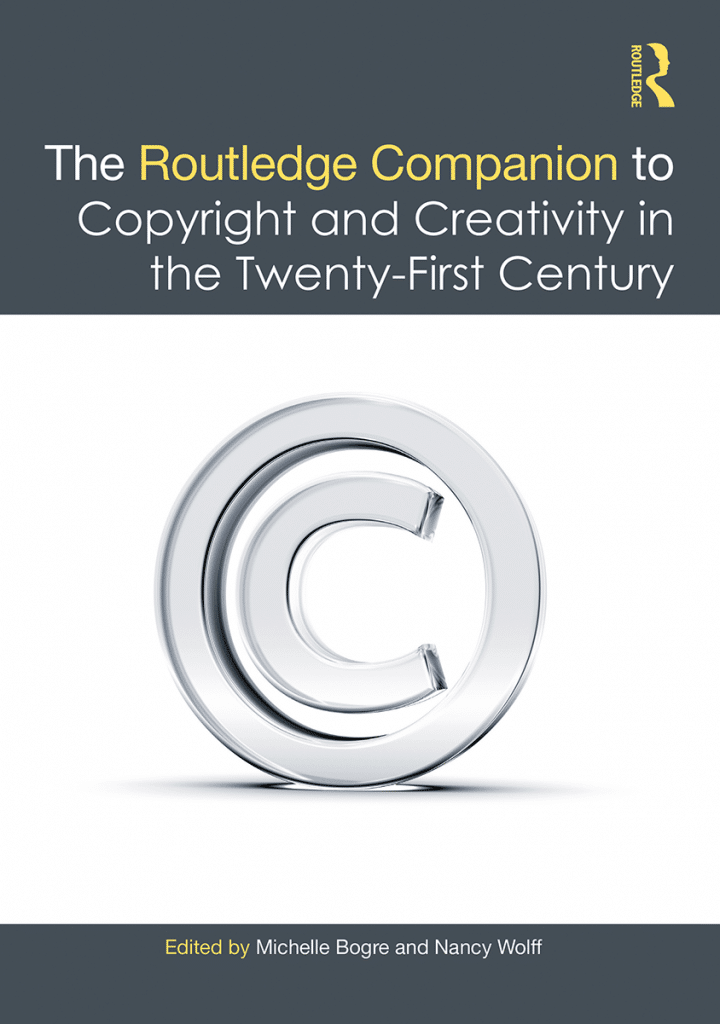 I am pleased to announce the upcoming release of The Routledge Companion to Copyright and Creativity in the 21st Century, to which I am honored to have been asked to contribute an essay. Edited by Professor Michelle Bogre, Esq., of the Parsons School of Design, and noted copyright lawyer Nancy Wolff of Cowan, DeBaets, Abrahams & Sheppard, the book features the basics of copyright law and a series of essays from academics and practitioners reflecting a diverse range of perspectives on how copyright law works (or doesn't work) in the contemporary environment. The anticipated date of publication is November 26, 2020.
My contribution is titled The DMCA Safe Harbor: Policy and Practice Divided, appearing in section 8.2.
Here's the official description of the book from the publisher:
These collected chapters and interviews explore the current issues and debates about how copyright will or should adapt to meet the practices of 21st-century creators and internet users.
The book begins with an overview of copyright law basics. It is organized by parts that correspond to creative genres: Literary Works, Visual Arts, Fine Art, Music, Video Games and Virtual Worlds, Fashion, and Technology. The chapters and interviews address issues such as copyright ownership in work created by Artificial Intelligence (AI), the musical remix market, whether appropriation is ever a fair use of a copyrighted work or if it is always theft, and whether internet- based platforms should do more to deter piracy of creators' works. Each part ends with an essay explaining the significance of one or two landmark or trendsetting cases to help the reader understand the practical implications of the law.
Written to be accessible to both lay and legal audiences, this unique collection addresses contemporary legal issues that all creators need to understand and will be essential reading for artists, designers, and musicians as well as the lawyers who represent them.
You can learn more about the book (and buy a copy, of course): at the publisher's website, Amazon, or numerous other booksellers.