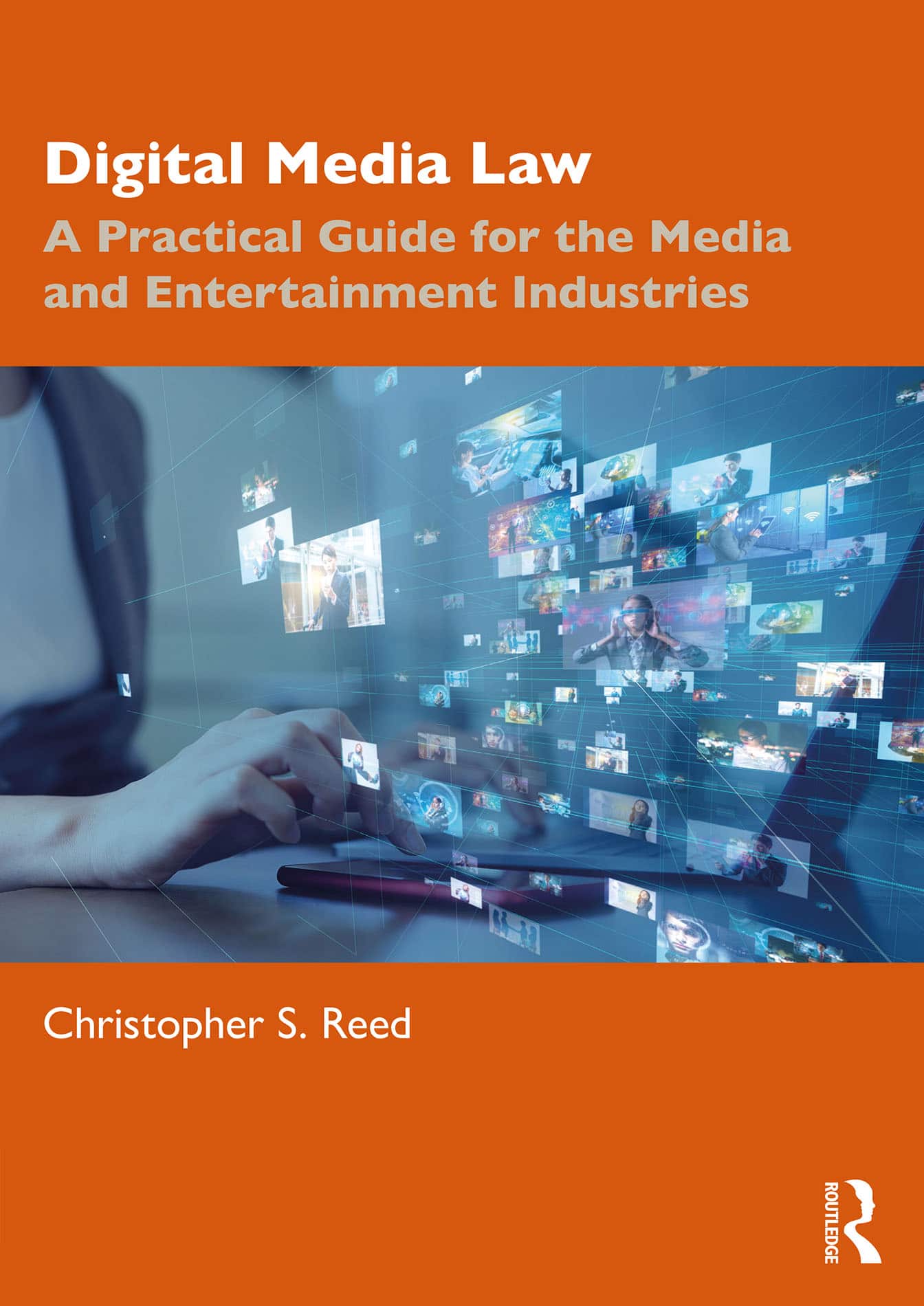 Digital Media Law: A Practical Guide
for the Media and Entertainment Industries
Routledge 2022
Digital Media Law offers a practical guide to the law of media and communication, focusing on digital channels, models, and technologies. It draws together the aspects of media law that are most critical for those engaged in the production and distribution of digital media, from traditional broadcasters and internet-based services to major internet platforms.
As an expert scholar and educator in media law, Christopher S. Reed brings considerable experience as an in-house lawyer for a US-based media company with extensive news, sports, and entertainment operations. This blend of practical and scholarly insight delivers a textbook which packs foundational principles and concepts into the context of the digital environment, focusing on how those doctrines are applied in the face of rapidly evolving newsgathering, production, and distribution technologies.
This accessible textbook is the ideal companion for advanced undergraduate and graduate students as well as practitioners interested in law, journalism, and media studies.
The Unrealized Promise of the Next Great Copyright Act:
U.S. Copyright Policy for the 21st Century
Edward Elgar 2019
The Unrealized Promise of the Next Great Copyright Act provides a unique perspective on one of the most active periods of copyright policy discourse in the United States since the enactment of the Copyright Act of 1976. Using the then-Register of Copyrights Maria Pallante's landmark speech of 2013, The Next Great Copyright Act as a catalyst, Reed documents and assesses the major issues confronting the U.S. copyright system today.
The book offers an inside view of the Copyright Office's attempts at reform as part of a comprehensive account of the complex dynamics between key stakeholder communities, government and legislation. Chapters also explore relevant areas of copyright such as orphan works and mass digitization, online copyright enforcement, visual arts and music licensing, and demonstrate that despite previous difficulties the time is now ripe for an update to U.S. copyright law.
This insightful book will be of great value to scholars and legal practitioners with a focus on copyright law and policy, and will also prove a useful resource for instructors teaching copyright policy at an advanced level. Others with an interest in intellectual property, technology and connected culture, or politics and government will also find this book an engaging read.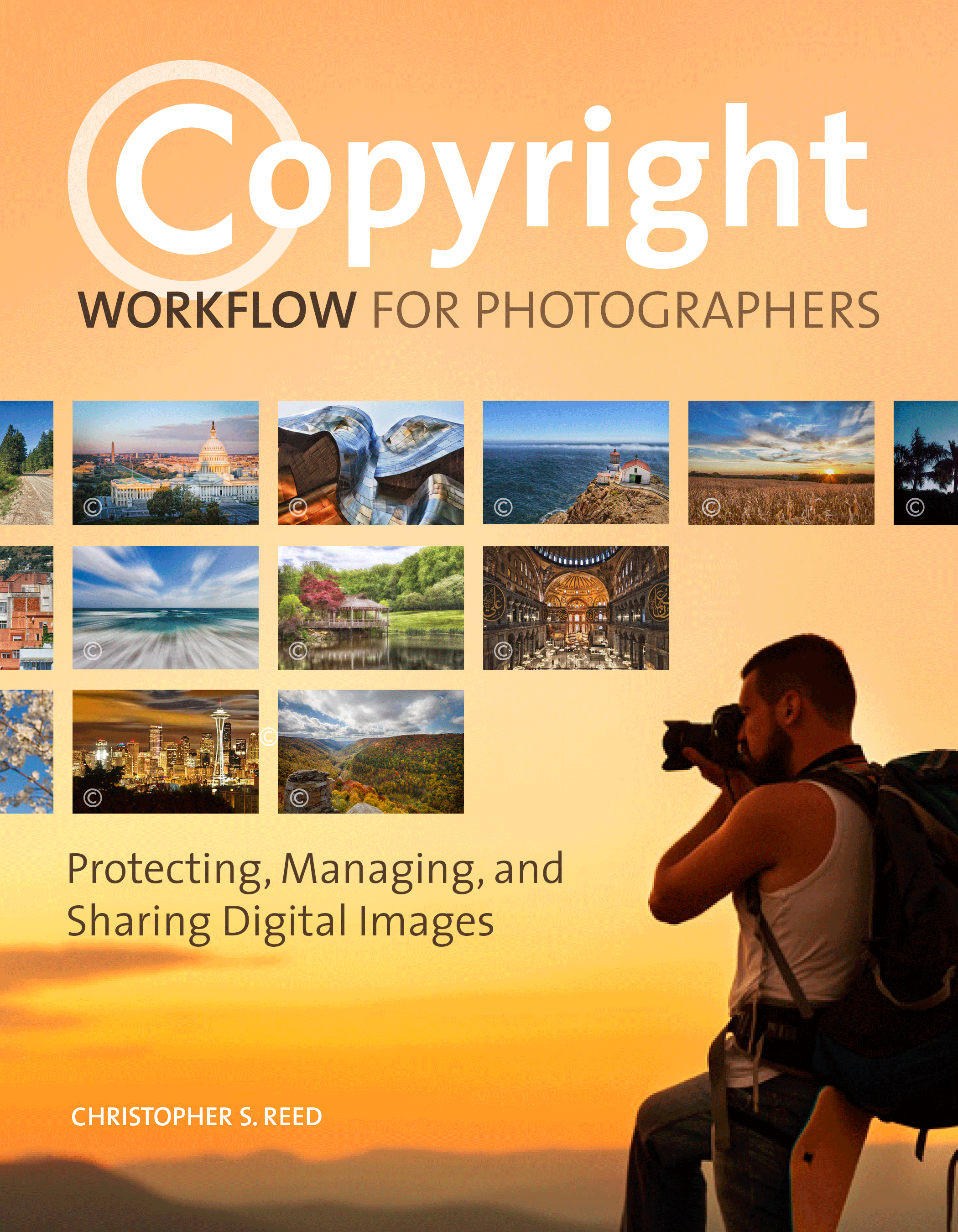 Copyright Workflow for Photographers: Protecting, Managing, and Sharing Digital Images
Peachpit Press 2014
Why do you need to apply copyright to your photographs? Should you really be worried about people stealing your images? How has the legal landscape for photographers changed with the emergence of internet photo-sharing? How do you protect your images while still "getting your work out there?"Copyright Workflow for Photographers answers all of these questions and more, helping you build best practices for copyright registration and management into your existing image processing workflows using the popular Adobe Creative Cloud software suite.
There is no other resource better equipped to help you through this essential, yet hard-to-tackle, topic. Part legal guide, part software manual, this book offers step-by-step guidance on protecting, managing, and enforcing intellectual property rights in images using specific software tools. You'll learn the most efficient—and painless—methods to protect your images while improving your digital workflow using Adobe Photoshop, Adobe Photoshop Lightroom, and Adobe Acrobat.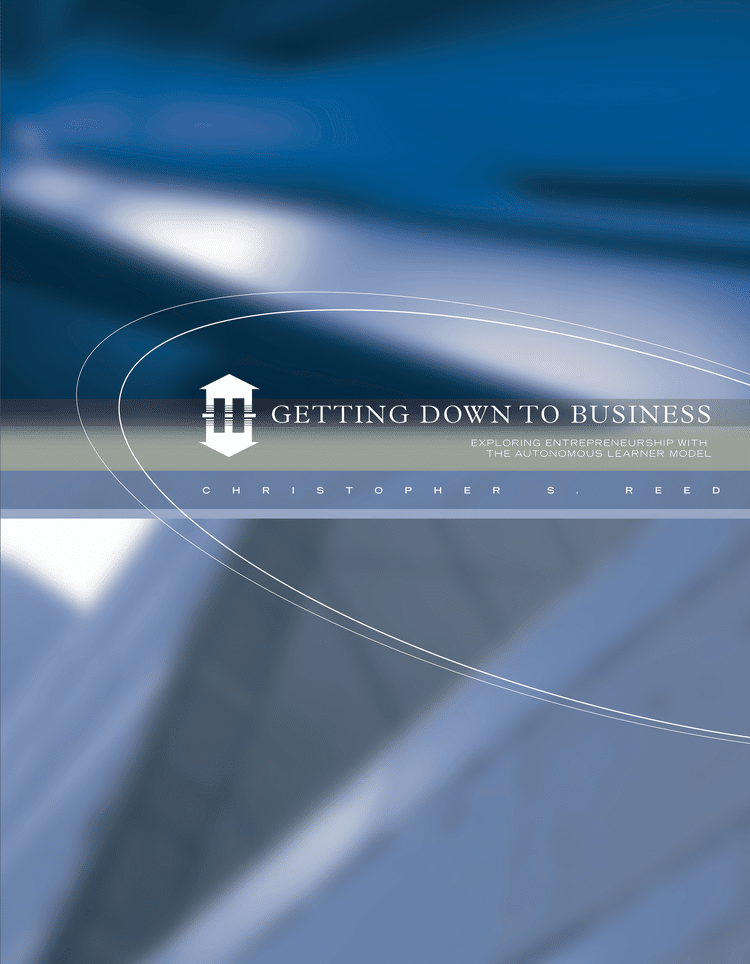 Getting Down to Business: Exploring Entrepreneurship
with the Autonomous Learner Model
CSR Media 2003
With over 100 pages of instructional resources, Getting Down to Business is a multidisciplinary instructional unit designed for advanced middle and high school learners that provides an introduction to basic business concepts and the process of starting and operating a business.
Today, millions of people are turning away from traditional employment opportunities and seeking self-employment, yet only a small percentage of such attempts ever achieve success. Perhaps one of the reasons for the high failure rate is due to the widespread lack of true understanding of general business concepts and practices. Moreover, businesses are a fundamental part of the world's economy and everyone's life. By better understanding how businesses are started and operated, learners will have a more complete outlook of the community in which they live.
The Autonomous Learner Model for the Gifted and Talented was created in 1978 when Dr. George T. Betts and Jolene Kercher recognized the need to serve both unique social, emotional, and academic needs of gifted and talented learners. The duo identified five areas around which curriculum can be developed for the gifted and talented, with the end goal being to create autonomous, life-long learners.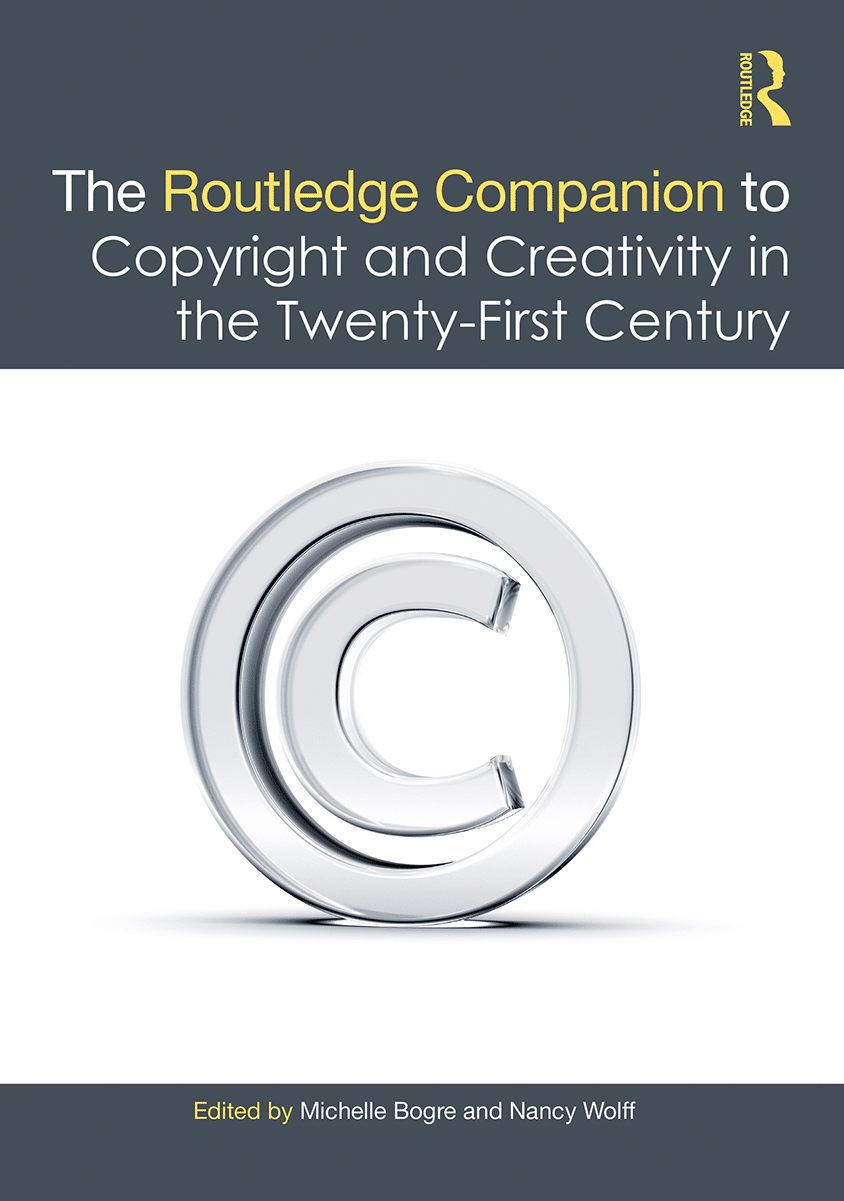 The Routledge Companion to Copyright and Creativity in the Twenty-First Century
ROUTLEDGE 2020
Edited by Michelle Bogre and Nancy Wolff
These collected chapters and interviews explore the current issues and debates about how copyright will or should adapt to meet the practices of 21st century creators and internet users. The book begins with an overview of copyright law basics.
It is organized by parts that correspond to creative genres: Literary Works; Visual Arts; Fine Art; Music; Video Games and Virtual Worlds; Fashion; and Technology. The chapters and interviews address issues such as: copyright ownership in work created by AI; the musical remix market; is appropriation ever a fair use of a copyrighted work, or is it theft?; and should internet-based platforms do more to deter piracy of creators' works?
Each part ends with an essay explaining the significance of one or two landmark or trend setting cases to help the reader understand the practical implications of the law.
Chris Reed's essay is DMCA Safe Harbor: Policy and Practice Divided.
Contact
c/o CSR Media, LLC
10736 Jefferson Boulevard, #1009
Culver City, California 90230
info [at] chrisreed.com
+1 720.236.3007
Disclaimer
This is a personal website. The views and opinions expressed here are those of the author alone and are not purported to be those of any employer, client, customer, or other affiliated entity, past or present. Unless expressly noted otherwise, the content on this site is neither sponsored by nor affiliated with any employer, client, customer, or associated entity.
This site participates in the Amazon Services LLC associates program and other similar affiliate programs, which means we may generate revenue, at no extra cost to you, when you click on certain links on this site.