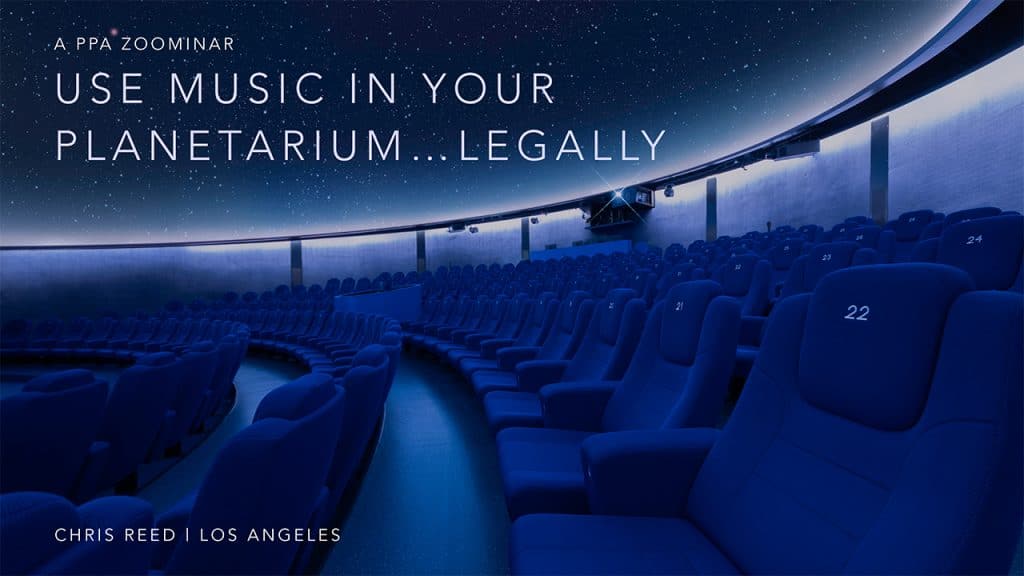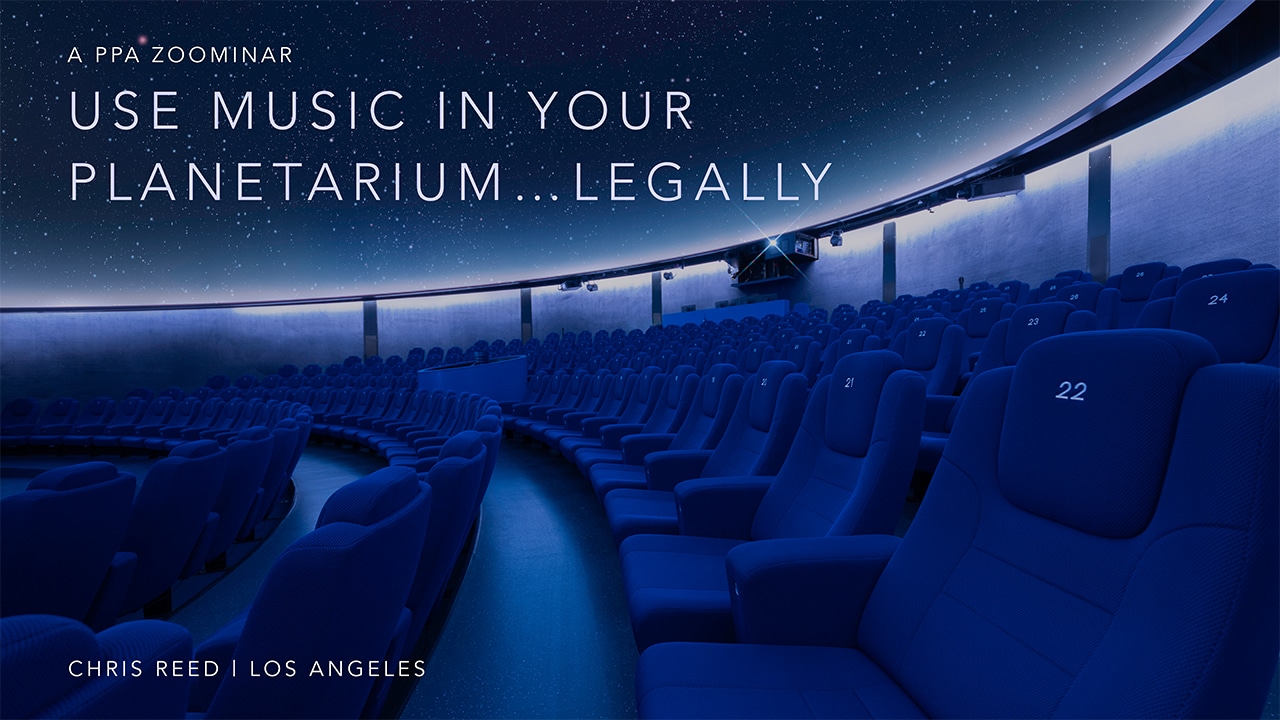 On July 28 at 3:30pm PDT (22:30 UTC), I'll be presenting a free "Zoominar" (a webinar, using Zoom) sponsored by the Pacific Planetarium Association entitled Using Music in Your Planetarium…Legally. Here's the official description:
Many planetarians ignore the copyright issues surrounding the use of commercially available music in the planetarium, while others, fearing the unknown, simply avoid using music in their productions. Still others believe, erroneously, that so long as a facility is covered by licenses from the likes of ASCAP or BMI, they are free to use music in their shows. Get some expert knowledge and have some of your questions answered in the web seminar.
You can learn more about the PPA Zoominar series and find out how to join by visiting PPA's website. Hope to see you online!
Update: You can access an archived version of the presentation here, and the Q&A here.