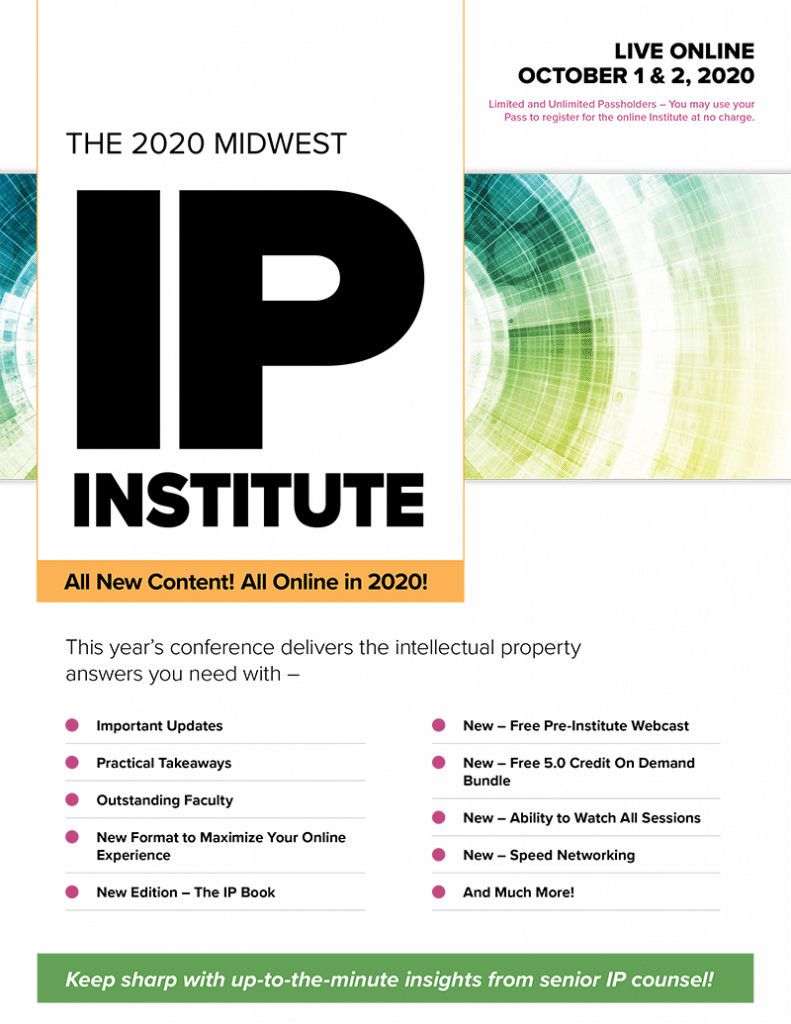 I will be speaking at the 2020 Midwest IP Institute on October 1 from 4:15 to 5:00 p.m. Central Time.
Specifically, I'll be on a panel titled Copyright Enforcement Entities v. The Internet — Today's Practices and Policy Attitudes and What They Mean for Your Clients, that will look at the current state of enforcement practices in the visual arts industry. Moderated by Minneapolis intellectual property attorney Michael Lafeber, I'll be joined by panelists Michael Masterson, the CEO of Permission Machine, and Catherine Rowland, Associate Register for Public Information and Education at the U.S. Copyright Office.
Here's the official description of the panel:
Easy access to and use of photos and images on the internet has given rise to a proliferation of copyright enforcement entities. In this session, with the benefit of diverse perspectives, you'll learn about the current landscape of copyright policing and enforcement on the internet, including the need for, the practices of, and the policy issues surrounding copyright enforcement entities – and the practical import for your clients. Speakers include: the Associate Register for Copyrights at the U.S. Copyright Office; an author and corporate counsel for Fox Corporation; the CEO of a user-friendly and ethics-focused copyright enforcement service; and an experienced IP litigator.
The IP Institute offers two full days of programming and virtual networking, October 1-2, 2020. You can learn more on the Minnesota CLE's website by clicking here.