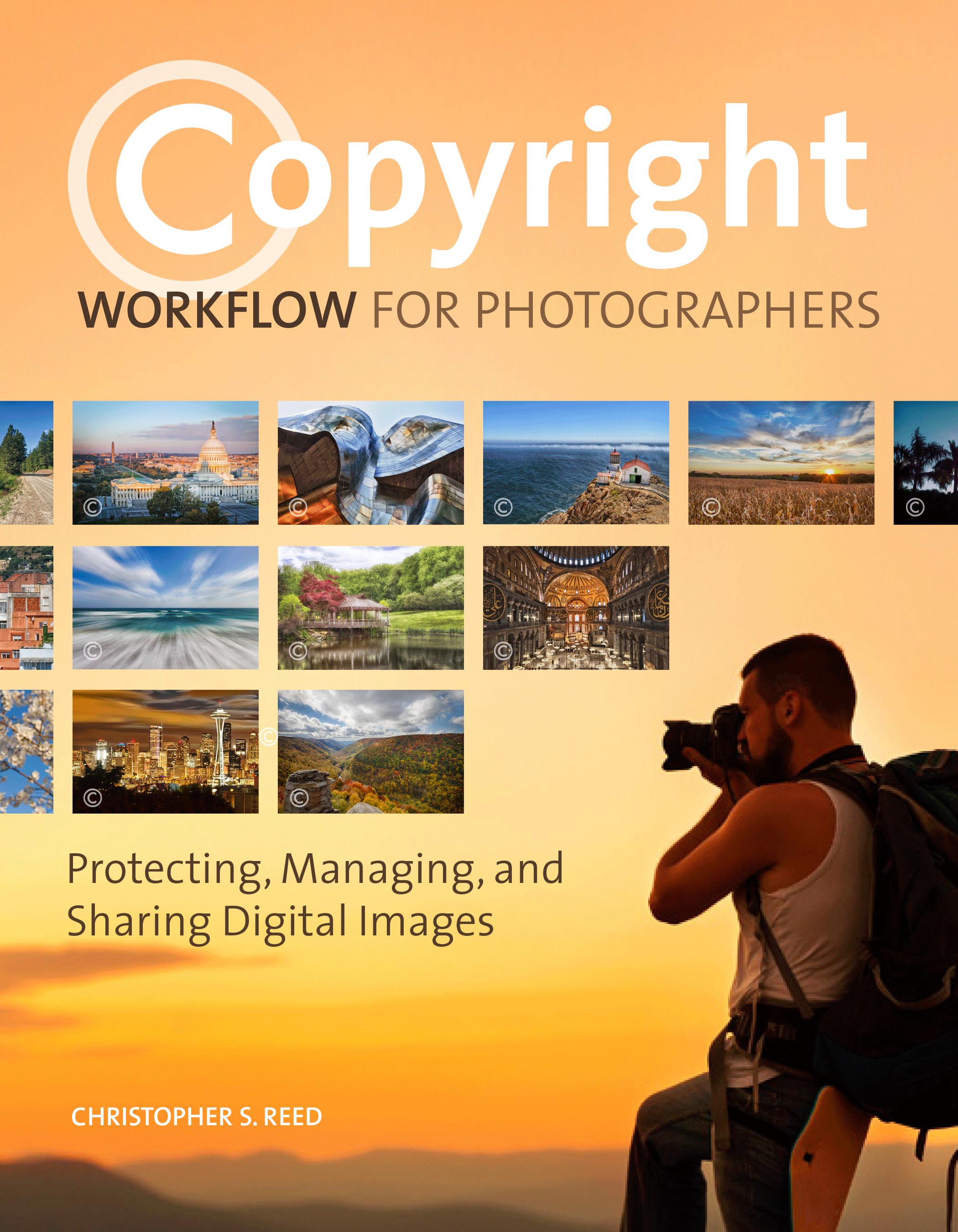 Copyright Workflow for Photographers: Protecting, Managing, and Sharing
Digital Images
Peachpit Press 2014
Why do you need to apply copyright to your photographs? Should you really be worried about people stealing your images? How has the legal landscape for photographers changed with the emergence of internet photo-sharing? How do you protect your images while still "getting your work out there?" Copyright Workflow for Photographers answers all of these questions and more, helping you build best practices for copyright registration and management into your existing image processing workflows using the popular Adobe Creative Cloud software suite. There is no other resource better equipped to help you through this essential, yet hard-to-tackle, topic. Part legal guide, part software manual, this book offers step-by-step guidance on protecting, managing, and enforcing intellectual property rights in images using specific software tools. You'll learn the most efficient—and painless—methods to protect your images while improving your digital workflow using Adobe Photoshop, Adobe Photoshop Lightroom, and Adobe Acrobat.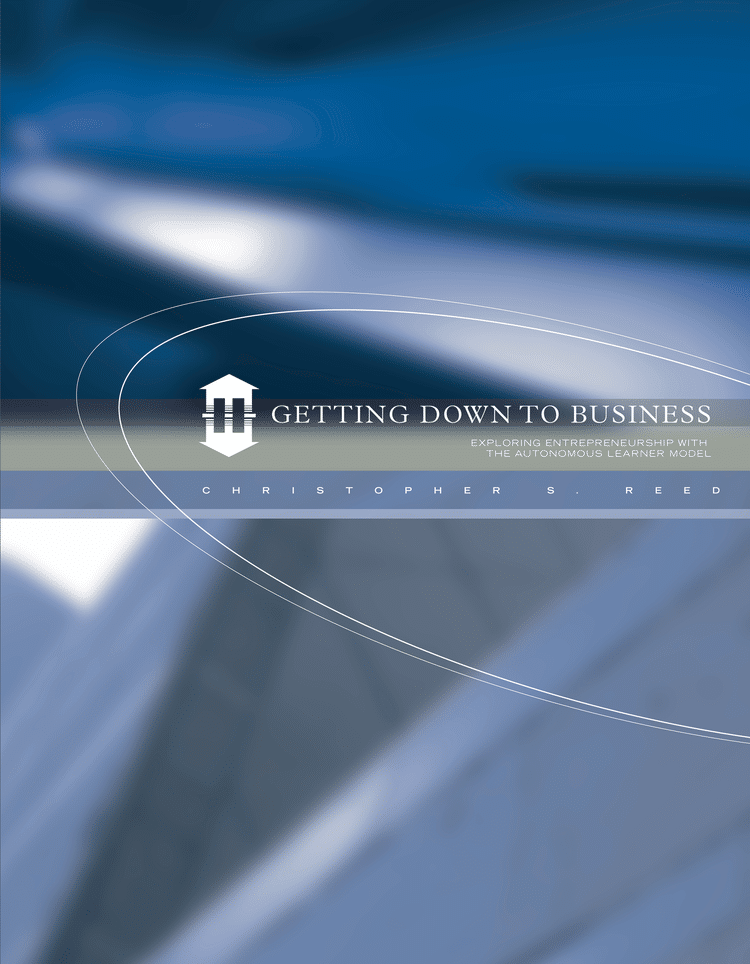 Getting Down to Business:
Exploring Entrepreneurship with the Autonomous Learner Model
CSR Media 2003
With over 100 pages of instructional resources, Getting Down to Business is a multidisciplinary instructional unit designed for advanced middle and high school learners that provides an introduction to basic business concepts and the process of starting and operating a business. Today, millions of people are turning away from traditional employment opportunities and seeking self-employment, yet only a small percentage of such attempts ever achieve success. Perhaps one of the reasons for the high failure rate is due to the widespread lack of true understanding of general business concepts and practices. Moreover, businesses are a fundamental part of the world's economy and everyone's life. By better understanding how businesses are started and operated, learners will have a more complete outlook of the community in which they live.
The Autonomous Learner Model for the Gifted and Talented was created in 1978 when Dr. George T. Betts and Jolene Kercher recognized the need to serve both unique social, emotional, and academic needs of gifted and talented learners. The duo identified five areas around which curriculum can be developed for the gifted and talented, with the end goal being to create autonomous, life-long learners.
c/o CSR Media, LLC
10736 Jefferson Boulevard, #1009
Culver City, California 90230
Credits
Site design by Chris Reed using Divi 3.19 on Wordpress 5.0.
Homepage header image by IM_photo.
Icons by Freepik, www.flaticon.com.
Disclaimer
This is a personal website. The views and opinions expressed here are those of the author alone and are not purported to be those of any employer, client, customer, or other affiliated entity, past or present. Unless expressly noted otherwise, the content on this site is neither sponsored by nor affiliated with any employer, client, customer, or associated entity.